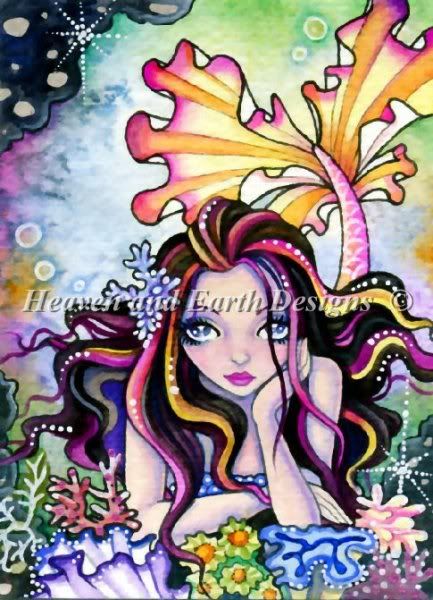 3 or 4 days work on my newest HAED design...
Here's a bit more of a close up...
I'm enjoying this design, it is being done on 28 count Polstitches opalescent evenweave - 'Shimmering Seas'...
I've had the backgrund removed so that I am only stitching the main mermaid and her coral below, this is so you can see the hand dyed fabric below...
I'm not sure how many stitches this one has because each page is not a full page of stitches, I might count one day and see how many there are so I can work out how many I've done and also got left to do...
(edit 4/3/2011) I've had a bit of a count today and this design is 27,699 stitches...with the background if I'd chose to stitch that it would've been 42,222...
Thanks for looking if you have done...